Brush, n.
Implement of hair, plant fibre or wire bristles, or other filaments set in wood or other material, used for scrubbing, sweeping, cleaning, painting, grooming, surface finishing and many other purposes. One of the most basic and versatile tools known to mankind, and most households contain several varieties. It generally consists of a handle or block to which filaments are affixed either parallel or perpendicular, depending on the way the brush is to be gripped during use. The material of both the block and bristles is chosen to fit the purpose of its application and withstand the hazards of prolonged use.
A brush is a useful friend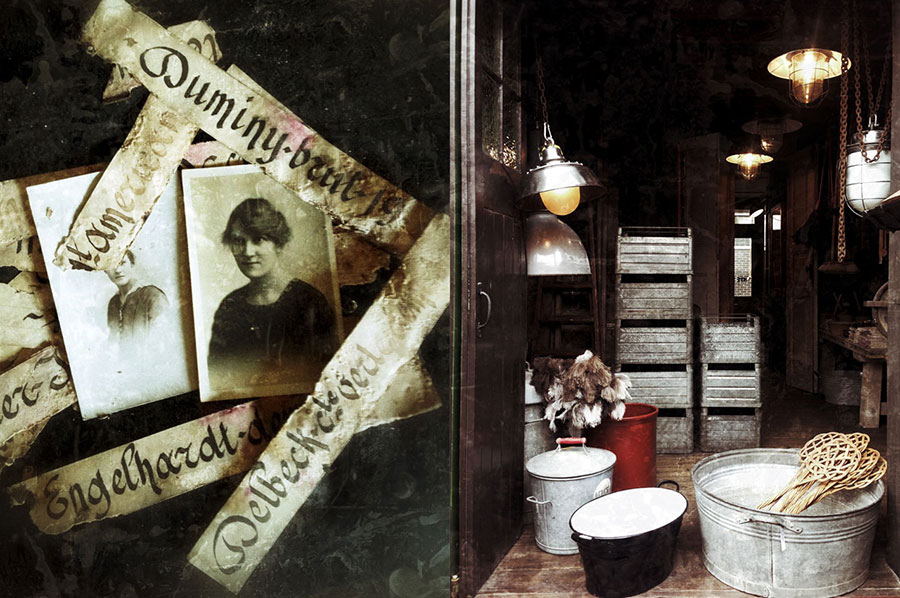 Buckets, Bins & Washtubs
'A G Hendy & Co Home Store makes the practical a luxury and gives it a quality.'
Home Store supplies every broom you could wish for, from ostrich feather dusters and soft goat's hair parquet floor brooms to copper wire barbecue scrubbers and horsehair cobweb brooms. There are also candles, galvanized and enamel wares, such as buckets, bins and washtubs; alongside breadboards, jugs, cabinets and racks, sinks, factory lights and garden tools. Vintage tableware extends from Denby Manor Green and Homestead Brown, through to Woods Beryl Ware – the pale green tea china that would befriend a rock cake or a shortbread slice. We also stock a complete range of traditional Sheffield steel scissors, from extra large tailor's shears to candlewick trimmers. Utilitarian antique glass, linen, felt slippers and furniture can be found on our upper floors.