Fishy On A Dishy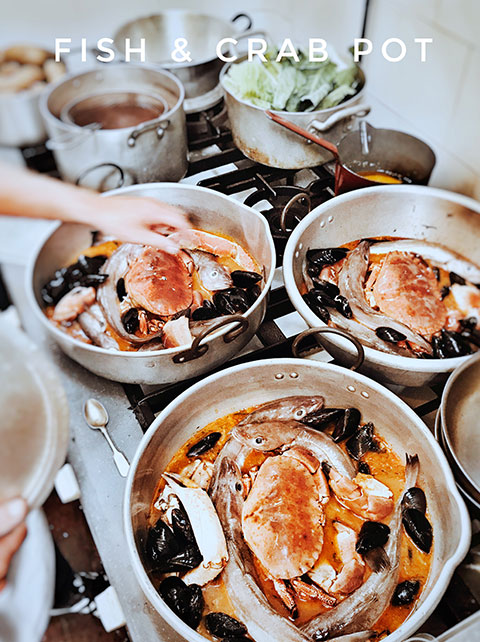 Our fresh-off-the-boat seafood, our generous shellfish pot (as pictured) and our plates of seasonal vegetables are all still on the menu. Our kitchen will close in October, so if you are planning a visit, we'd recommend booking now as our tables for these last weekends are filling fast.
We open for Saturday and Sunday lunch only, and also offer a private dining experience for any day of the week – lunch or dinner.
To make your lunch reservation please call our store during opening hours, Tuesday – Sunday, 11am – 5.30pm, and speak to a member of our staff. Please do not reply to this email or email your reservation.
If you have further questions or would like to see an example menu and prices, please visit our Kitchen page on our website, as much more is explained here. Please also read our FAQs & Terms on our Kitchen Booking page before making your reservation.
We look forward to welcoming you.