THANK YOU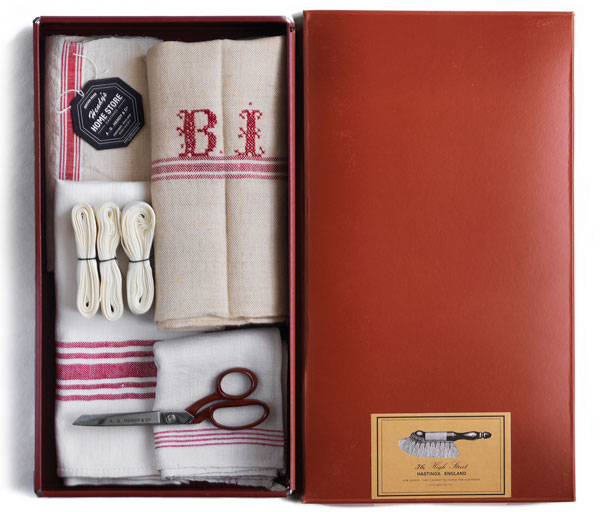 Looking for a way to say thank you for that perfect Christmas day or fabulous New Year's dinner? Then we might just have the answer. Our bespoke A G Hendy & Co gift boxes can be packed with beautiful products of your choice, such as this one – with home-stitched vintage linens, our handmade household scissors and some useful bundles of haberdasher's tape. A gift your kind hosts will not forget.
HOME COOK SET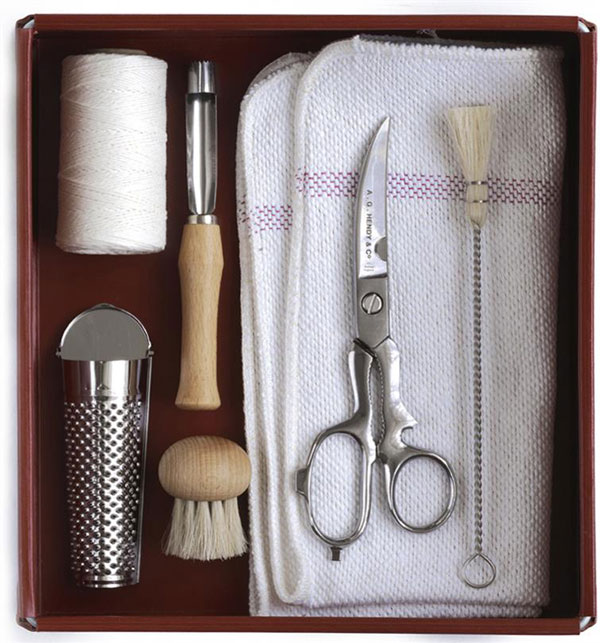 What better way to get another dinner invite: give your bestest chefy friend our very desirable Home Cook Set. It includes some beautifully designed and highly practical items we doubt they've ever had the pleasure of before. Such as our kitchen scissors that perform a sharp list of functions beyond cutting, and our mushroom brush – the only way to dust down the fresh and wild fruits of the forager's haul. Bet they don't own trussing twine either – a must for any bird. All wrapped in tissue and packed into our large square gift box, the Home Cook Set is a sure chicken dinner winner.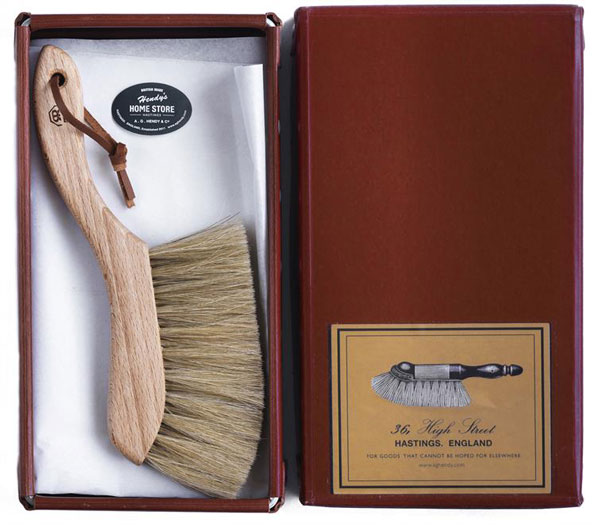 Drop in to our store and choose from a vast selection of goods that cannot be hoped for elsewhere. Or call us, and we can make up a box under your direction. We also offer a selection of ready-made boxes in our Online Shop click here. Alternatively, choose one single brush, such as our Hand Brush shown here, and a Gift Box to fit.
A HAPPY NEW YEAR TO YOU – HERE'S TO 2019!