Keeping Up Appearances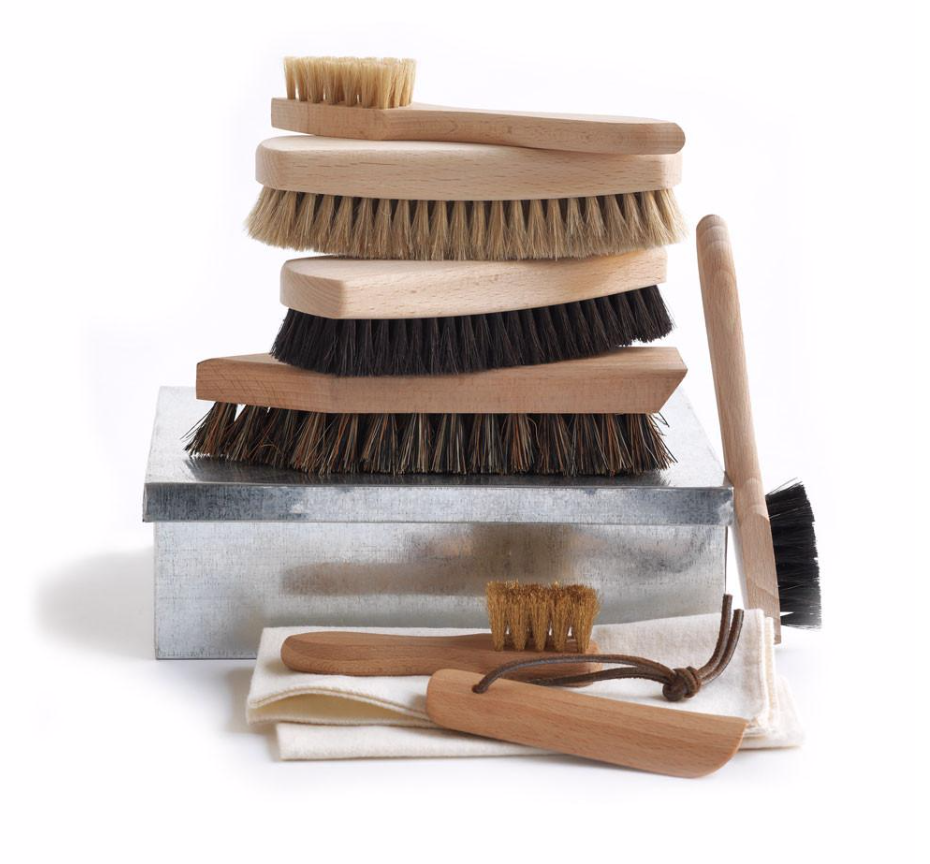 We've cleaned, bleached, scrubbed, swept, just about every nook and cranny we can lay our hands on by now – but, look down. Horror! Your shoes! Forgotten. Do not go into meltdown. We urge you. To the rescue – and plastic free, all-natural and handmade – comes our complete shoe cleaning set, and we can rush one to you. Keeping up appearances is the best we can do for morale in these strange days. Anyway, best be immaculate and intensively groomed for your next Zoom, in case camera drops to expose nether regions. Click here for more info and ease of purchase.
Shoebrush Set
£68.00
A composite cleaning set of handmade all-natural horsehair and beechwood shoe brushes for all your shoe brushing needs. It even includes a neat little shoe horn, and is all tidily housed in its very own galvanised, rectangular shoe-brush tin. And the bigger bonus, as with all our handmade brushes, it is completely plastic free.
Included:
Polishing brush x 2
Applicator brush x 2
Suede brush with brass bristles
Cleaning brush
Cotton cloth
Wooden shoe horn with leather strap
Shoe brush tin