Christmas Supplies 2015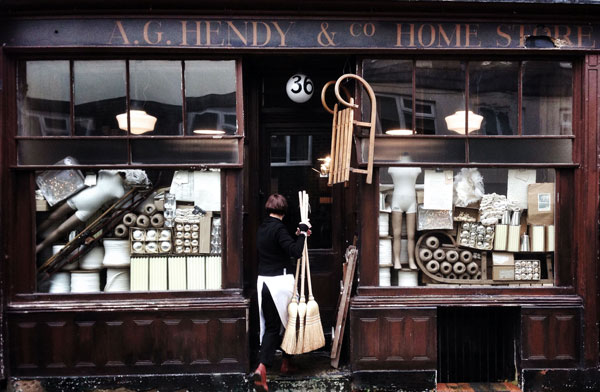 Christmas has arrived at Homestore.  Our windows are packed with the essential supplies of vintage baubles, hotel silverware, candles, haberdasher's tape, and Victorian pen & ink poems.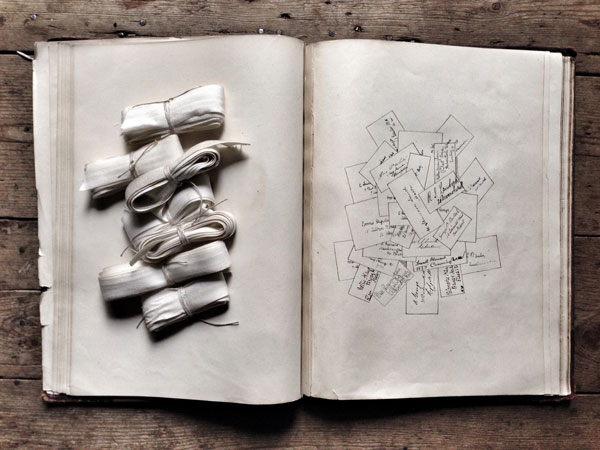 Haberdasher's tape is just-the-job for all your Christmas present wrapping needs – especially when tied around brown paper wrapped parcels.  £2 per 5m bundle.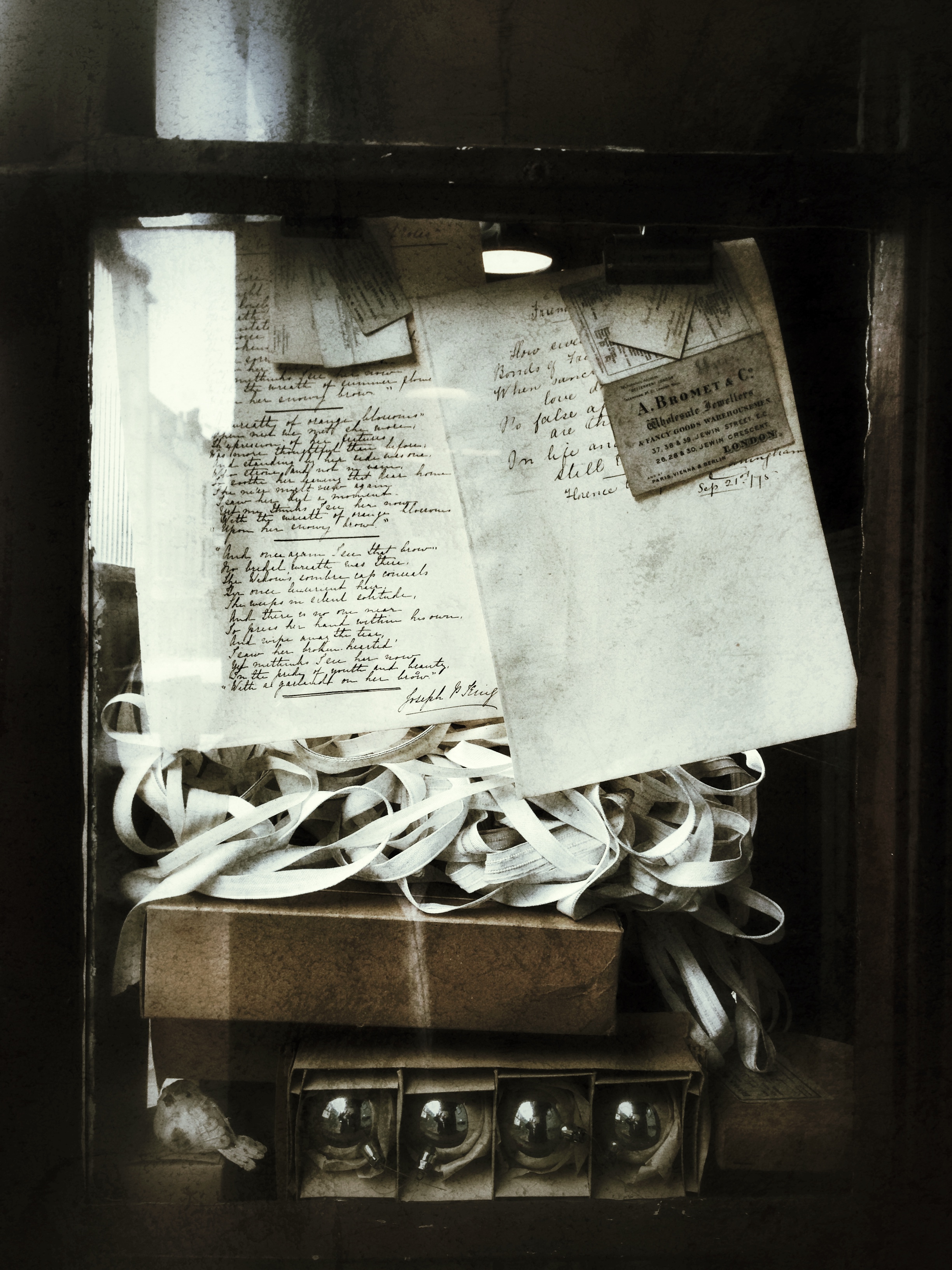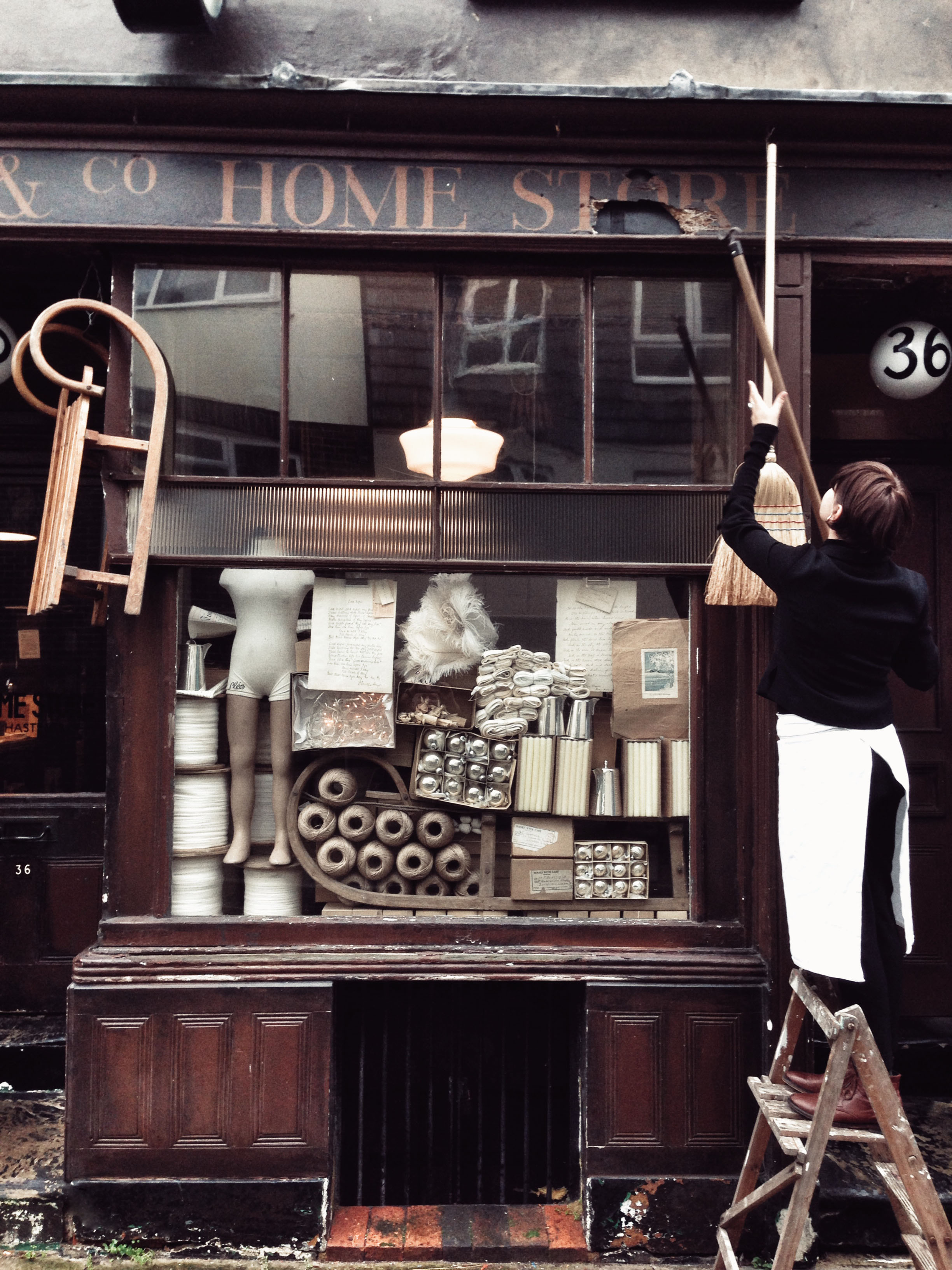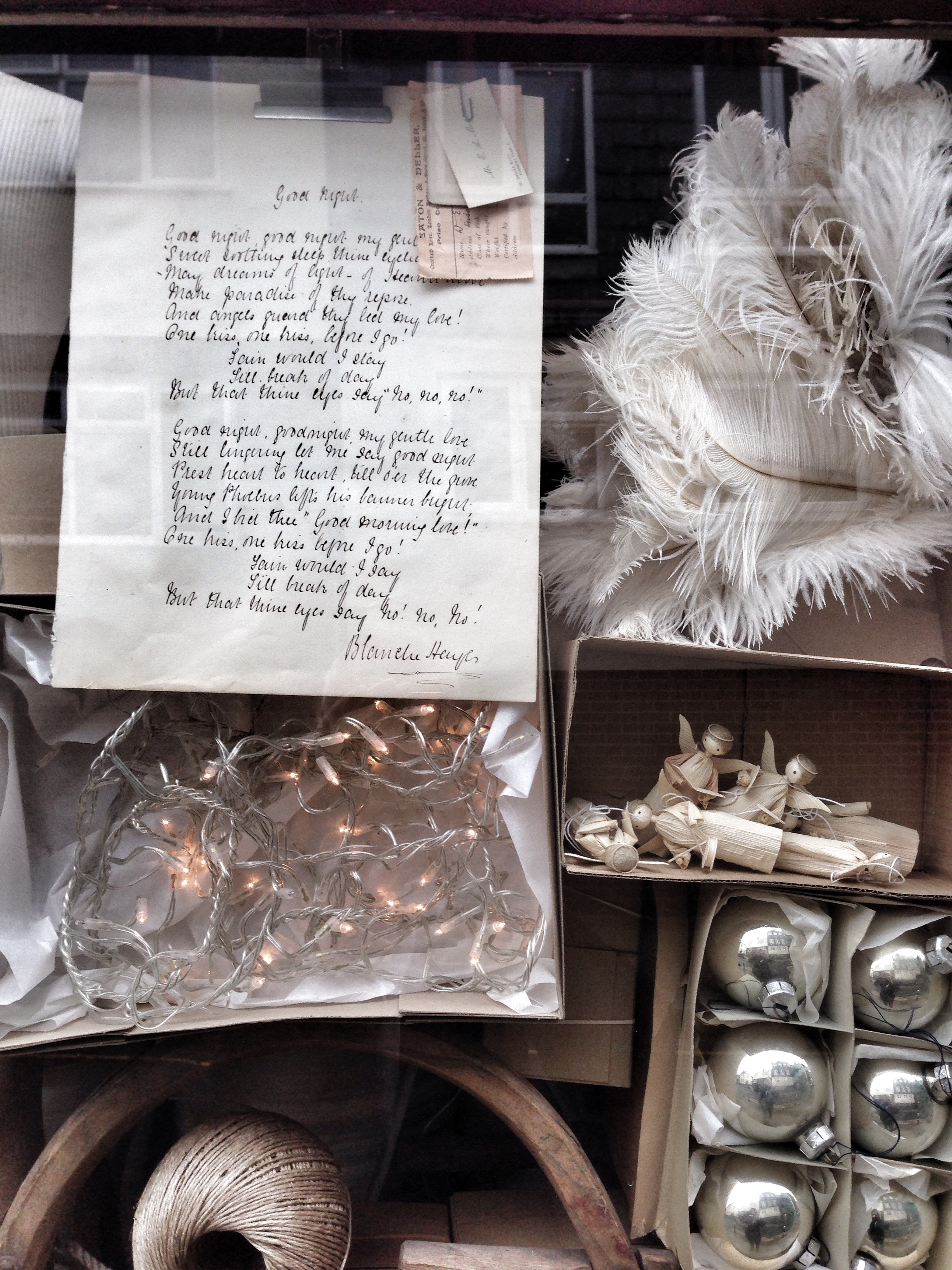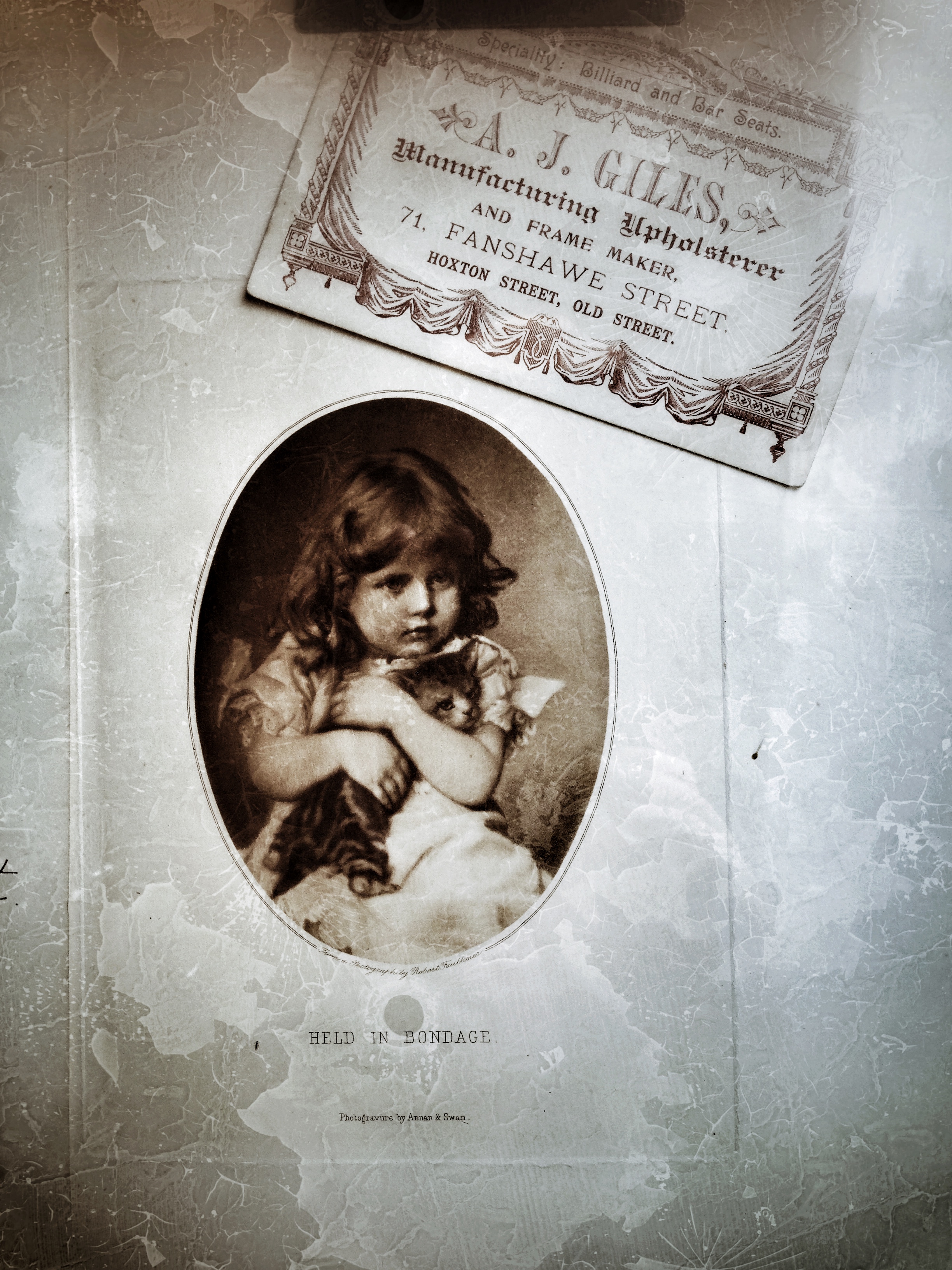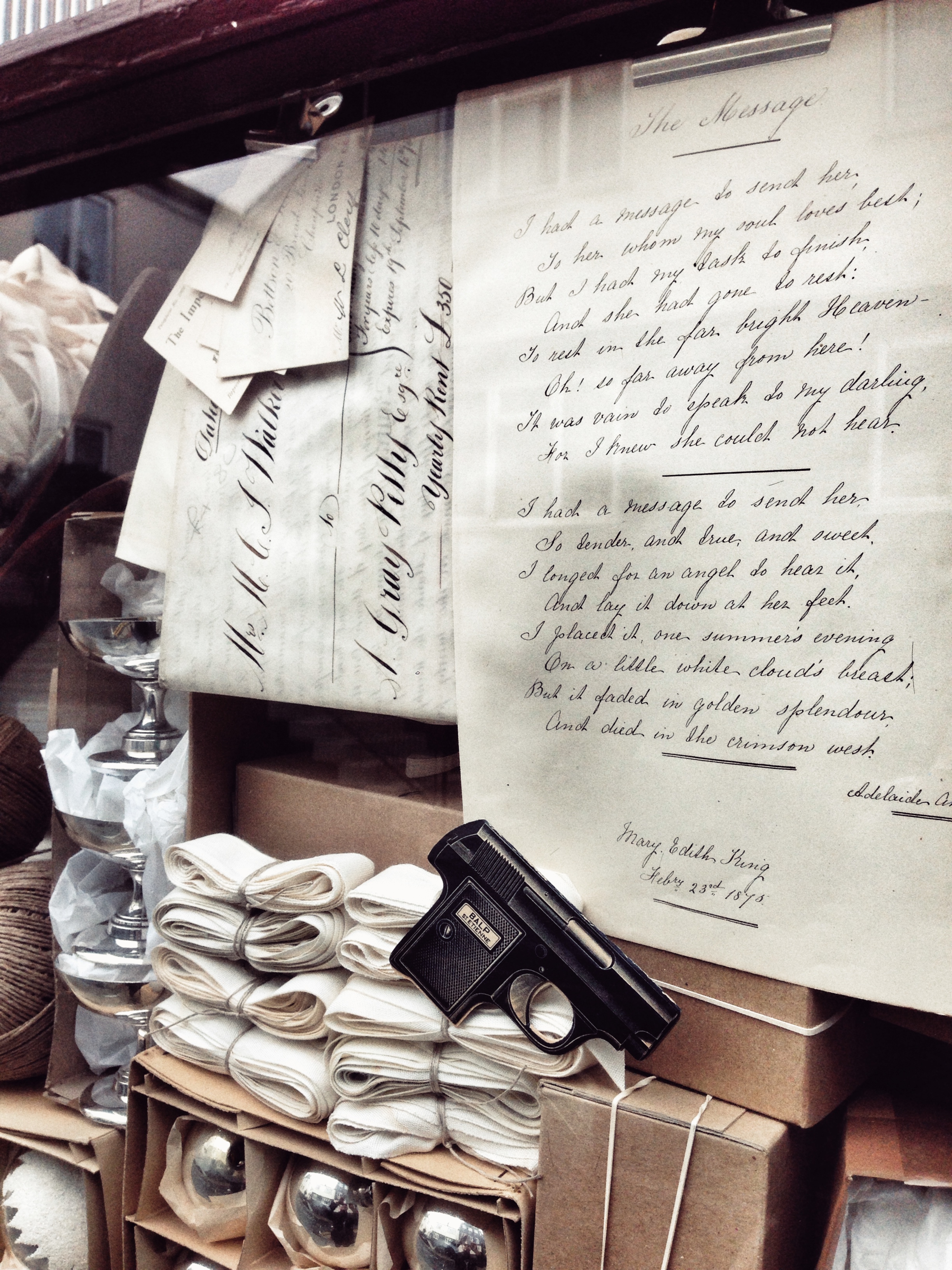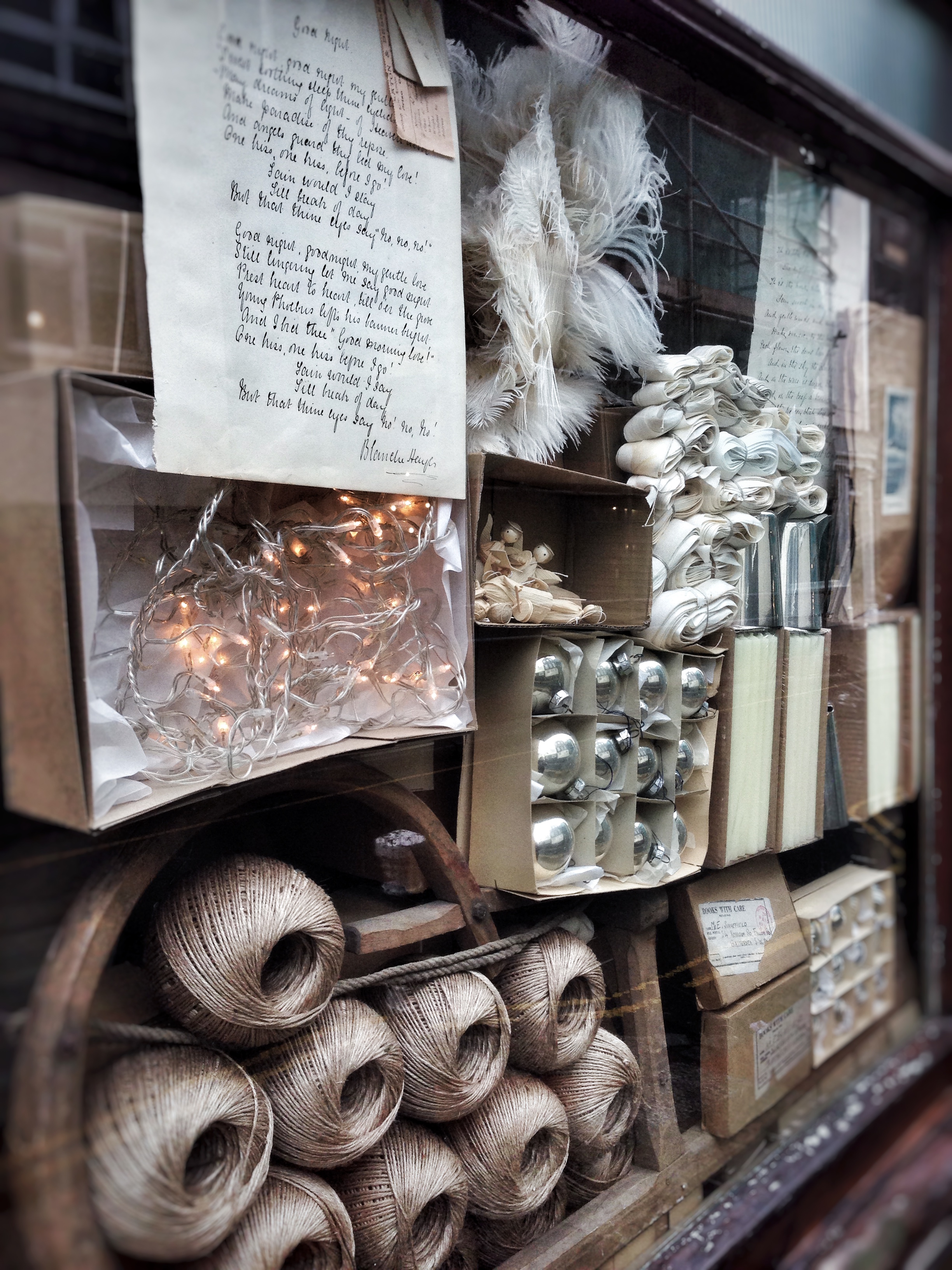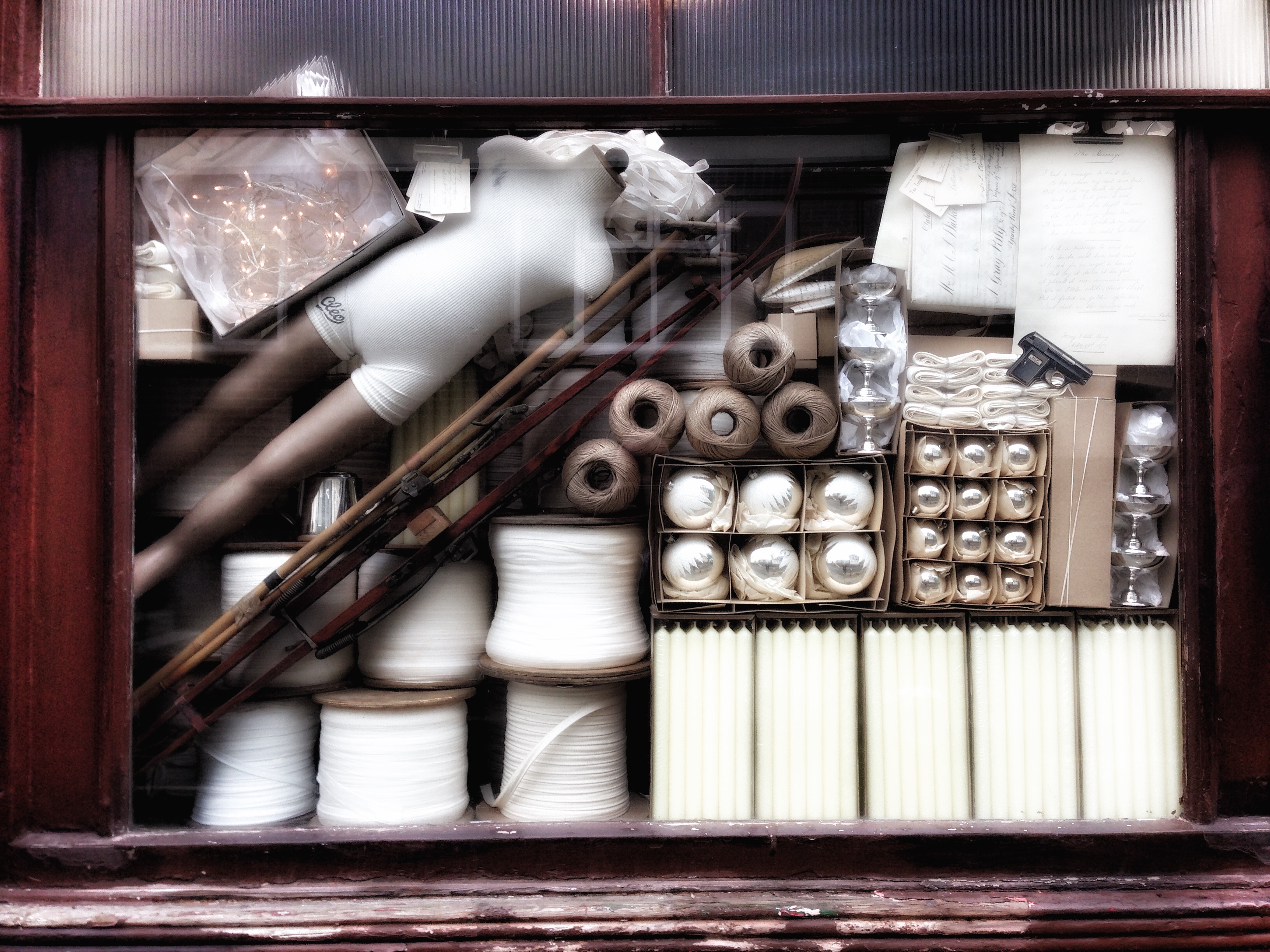 Wishing you all a very Merry Christmas – Lauren, Lucy, Madeleine, Laura and Alastair.